The Waukee Area Chamber of Commerce has a full lineup of events this February. Join us to meet local leaders, network, and sharpen your skills this month.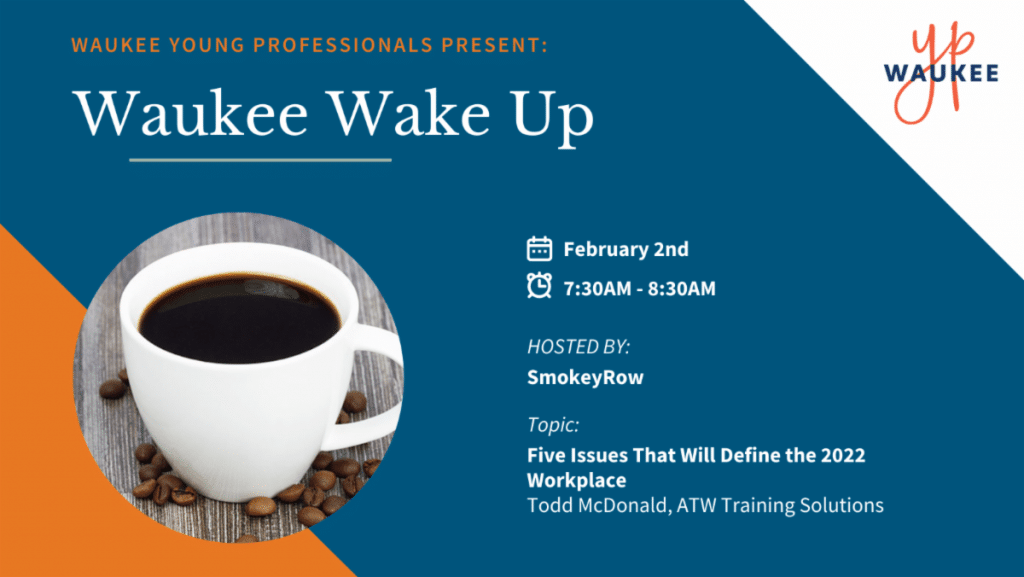 Waukee Wake Up
February 2, 2022
7:30-8:30 am
Smokey Row Coffee – Waukee
Featuring the five issues that will define the 2022 workplace, Todd McDonald with ATW Training Solutions will present at this month's Waukee Wake Up on Wednesday, February 2nd. This event kicks off at 7:30 am at Smokey Row Coffee in Waukee.
No registration is needed for this event. Learn more about our February Waukee Wake Up.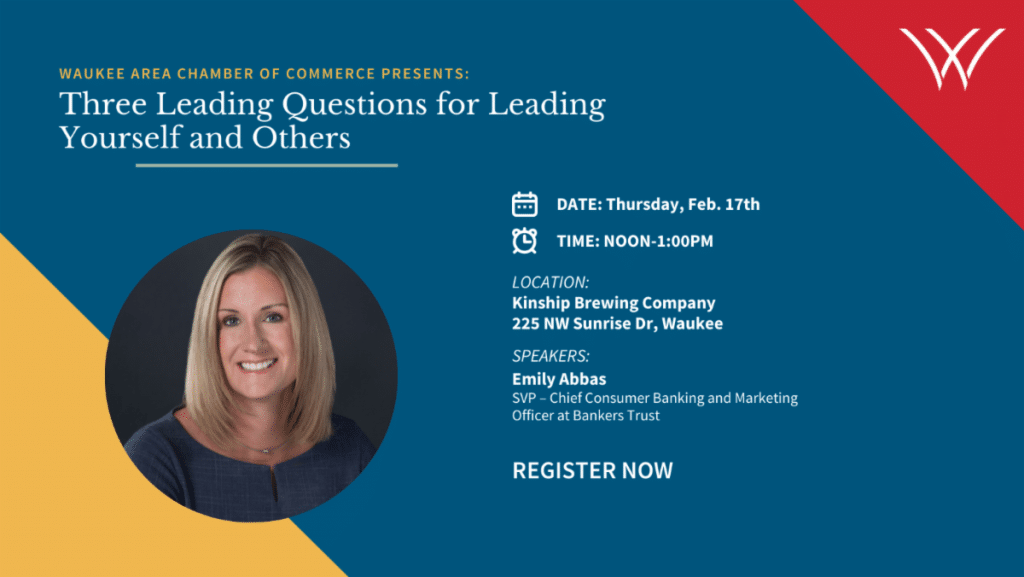 February Business Luncheon
February 17, 2022
12-1 pm
Kinship Brewing Company
Looking to grow as a leader? You're in luck. At this month's Waukee Area Chamber of Commerce Business Luncheon, Emily Abbas with Bankers Trust will share three leading questions for leading yourself and others.
Take advantage of this opportunity to develop relationships with members and focus on professional development by joining us at Kinship Brewing Company on Thursday, February 17th for this luncheon. Check-in begins at 11:45 am.
Registration is $25 and space is limited. Register here.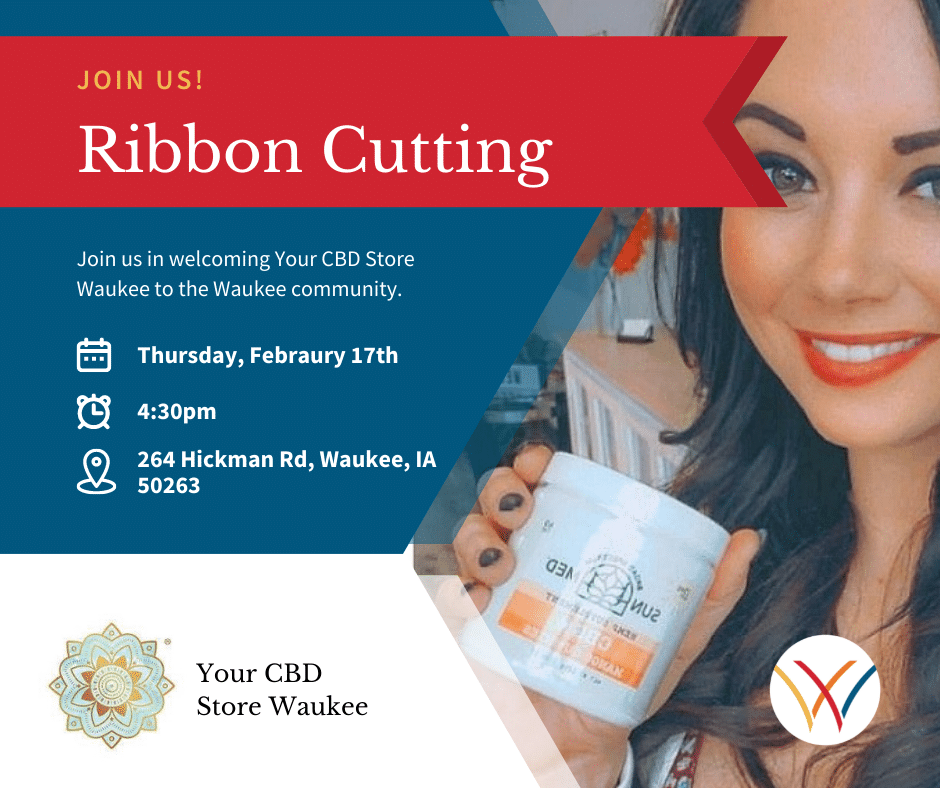 Your CBD Store Waukee Ribbon Cutting
February 17, 2022
4:30 pm
Your CBD Store Waukee
Join us for a ribbon cutting at one of Waukee's newest businesses, Your CBD Store Waukee. This event begins at 4:30 pm, with ribbon cutting at 5 pm.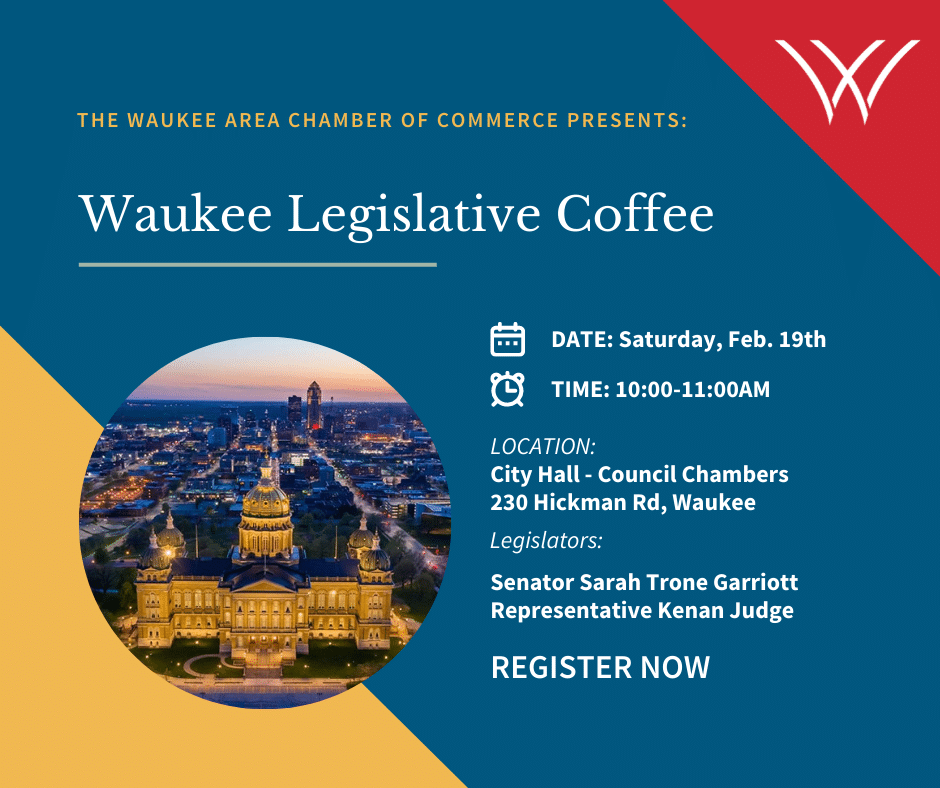 Waukee Legislative Coffee
February 19, 2022
10-11 am
Waukee City Hall
Join the Waukee Area Chamber of Commerce for this year's Waukee Legislative Coffee on Saturday, February 19th inside council chambers at Waukee City Hall.
Waukee State Senator Sarah Trone Garriott and State House Representative Kenan Judge will speak to Waukee residents and Chamber members about what is happening at the state level and answer questions from the community.
Waukee Legislative Coffees are hosted by the Waukee Area Chamber's government affairs committee.
Looking for the latest events schedule and updates? Take a look at our calendar.