Running a Business Can Feel Isolating
As a business leader, your days are spent managing the ins and outs of your company. With a packed schedule, there are few chances to get out in the community and meet other business owners and leaders.
We Help You Get Connected in the Waukee Community
Whether you're a team of one or a fast-growing organization, the Waukee Area Chamber of Commerce offers resources and opportunities for you to overcome challenges, scale faster, and expand your local influence.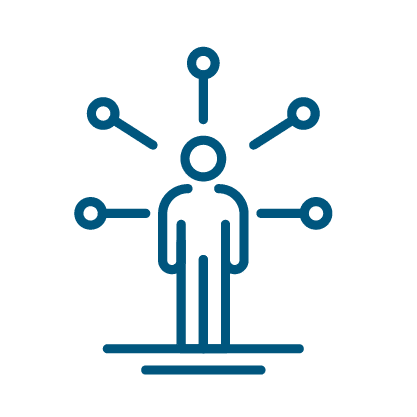 Grow Your Network
Meet fellow business owners, prospective clients, and future team members at chamber events held around Waukee each month.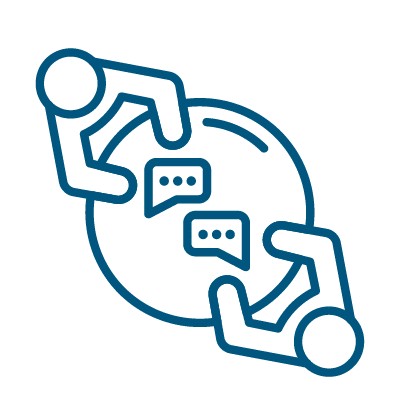 Engage Your Employees
Offer ways for your team to learn and have fun by attending professional development-focused events and participating in Waukee Young Professionals.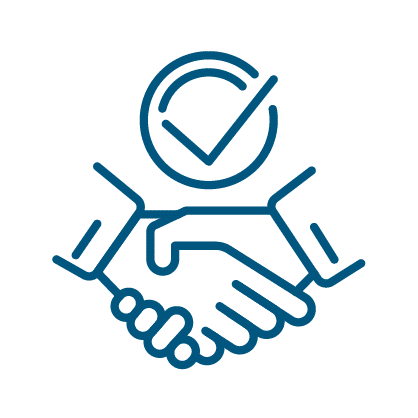 Gain Support
Find answers to questions and challenges through local resources, fellow chamber members, and the greater Waukee community.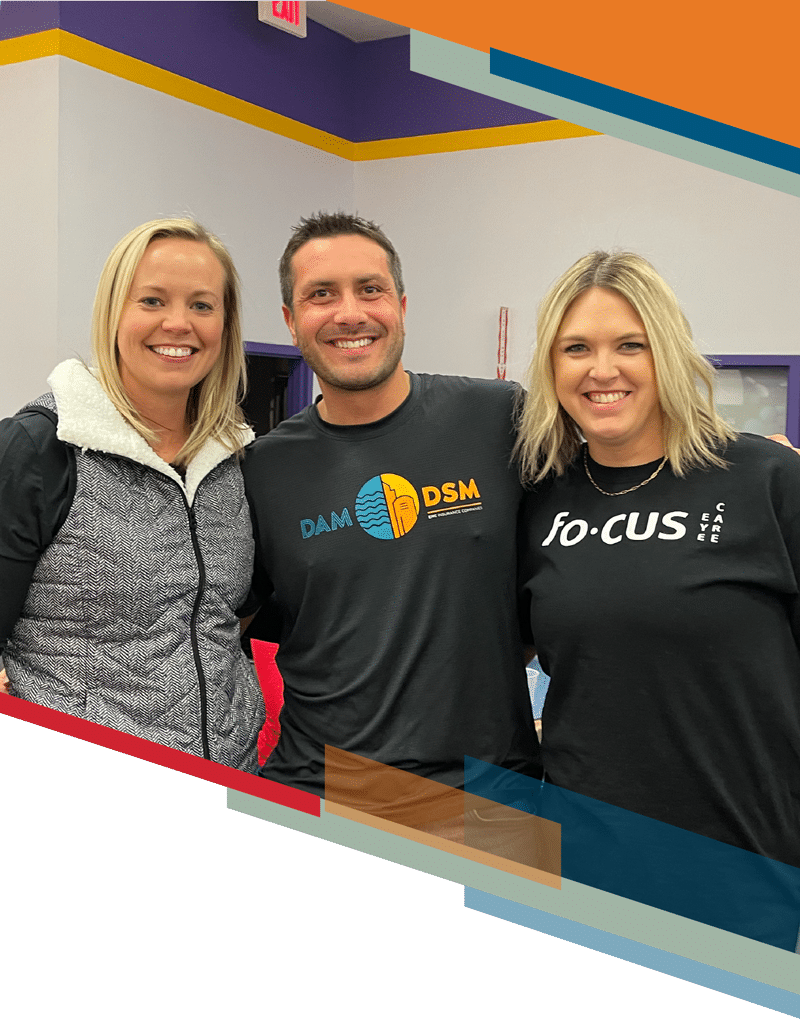 The Waukee Area Chamber of Commerce is Here to Serve You Today and for the Years Ahead
Many of our members have faced the highs and lows that come up in business.
That's where we fit in.
We are the guide, connector, and cheerleader for Waukee area businesses of all sizes. We celebrate your achievements along with you and are here to help when challenges arise.
From small businesses to enterprise organizations, our members gain opportunities to make vital connections that propel them forward, recruit and retain top talent, and see the benefits of getting involved through attending events, volunteering on committees, and becoming a sponsor.
As a Waukee Area
Business Leader…
Host a ribbon cutting ceremony to gain awareness quickly

Grow your network of fellow business owners and prospective clients

Get employees involved in the community

Meet today's and tomorrow's leaders at chamber events

Join our online community exclusive to members

Post job openings
As a Waukee Area
Community Member…
Attend events to meet fellow residents and business owners

Learn about available job openings

Stay up to date with important issues in our community

Visit new businesses and learn about what's coming to Waukee

Meet the people behind your favorite local businesses

Get connected to local resources
Ready to Take a More Active Role in the Waukee Community?
Join the Chamber
Become the newest Waukee Area Chamber of Commerce member by completing our online application.
Get Involved
Members that benefit the most get involved right away. Attending chamber events is the easiest way to start.
Become Connected
Build your business in the Waukee area with the local community and its resources on your side.
300+ Members Count on the Waukee Area Chamber to Help Them Move Forward
Membership in the Waukee Area Chamber of Commerce has benefited me both professionally and personally. Professionally, the Chamber allows me to learn about successes and challenges business owners in the community experience everyday, and how I may be able to help them. Personally, I have developed many long-term friendships and it is enjoyable to know the business owners in the community where I live and work. The many events put on by the Chamber each year encourage both member businesses and members of the community to be involved in the growth of the Waukee area.
As a new business owner, integrating into the Waukee community and collaborating with local businesses was important to us. The Waukee Area Chamber has enhanced our networking outreach and provided the opportunity to expand and pursue creative avenues.
Being a member of the Waukee Area Chamber is rewarding both personally and professionally. Personally, Waukee is home for me. I've enjoyed watching the community grow over the years, and have the benefit of being a part of a group which helps Waukee continue to move forward. As a financial advisor I work with business owners and community members and the Chamber is a great resource to stay up to date on happenings in Waukee. It also provides a platform where I can be a resource for Chamber members or vice versa. In my free time I coach football at Waukee Northwest high school and I appreciate the Chamber's continued partnership with the school district as well.
Joining the Waukee Area Chamber Makes Good Business Sense
As a Waukee area business leader, you want to become connected in the local community. Right here in your neighborhood, you have some of the strongest opportunities to build lasting relationships, find new clients, hire employees, collaborate with local organizations, and give back.
In order to do that, you need to become an active member of the local community. But without the right connections, it's easy to feel isolated.
You shouldn't have to do business alone.
At the Waukee Area Chamber of Commerce, we believe business owners and leaders deserve to have the community on their side as they navigate growing, hiring, and benefitting our local economy.
Many of our members have faced obstacles and growing pains that come up while operating a business. We get it, and we are here to serve you and your business today and in the years to come.